During the holidays, there are so many options and styles for decorating your tree it can be overwhelming. But your tree is the centerpiece of the home during this time of year so it's time to give it some extra love! We've compiled some great tips and tricks for taking your tree to the next level. Keep reading to see everything you can do to make your tree special!
#1 Picking a Color Theme
Between ornaments, ribbons, clips, lights and toppers there are so many options to choose from and it's easy to throw everything you have on to the tree. We suggest sticking to a set of colors that matches or contrasts well with the rest of your holiday decor. Deciding on a theme first can help you figure out what you might still need and it's going to make your tree look more coherent in design. See this example below that stuck to natural tones and white for a chic, modern look.
#2 Lighting the Christmas Tree
Lighting the tree can make just as big of a difference as the decorating! Make sure to place the lights evenly on each layer, staying away from the center of the tree. Pick a light color that aligns with the theme you've selected for optimal coordination in your decorating. Adding transparent ornaments or ribbon along the way can also make your lights shine even more. See the example below for inspiration!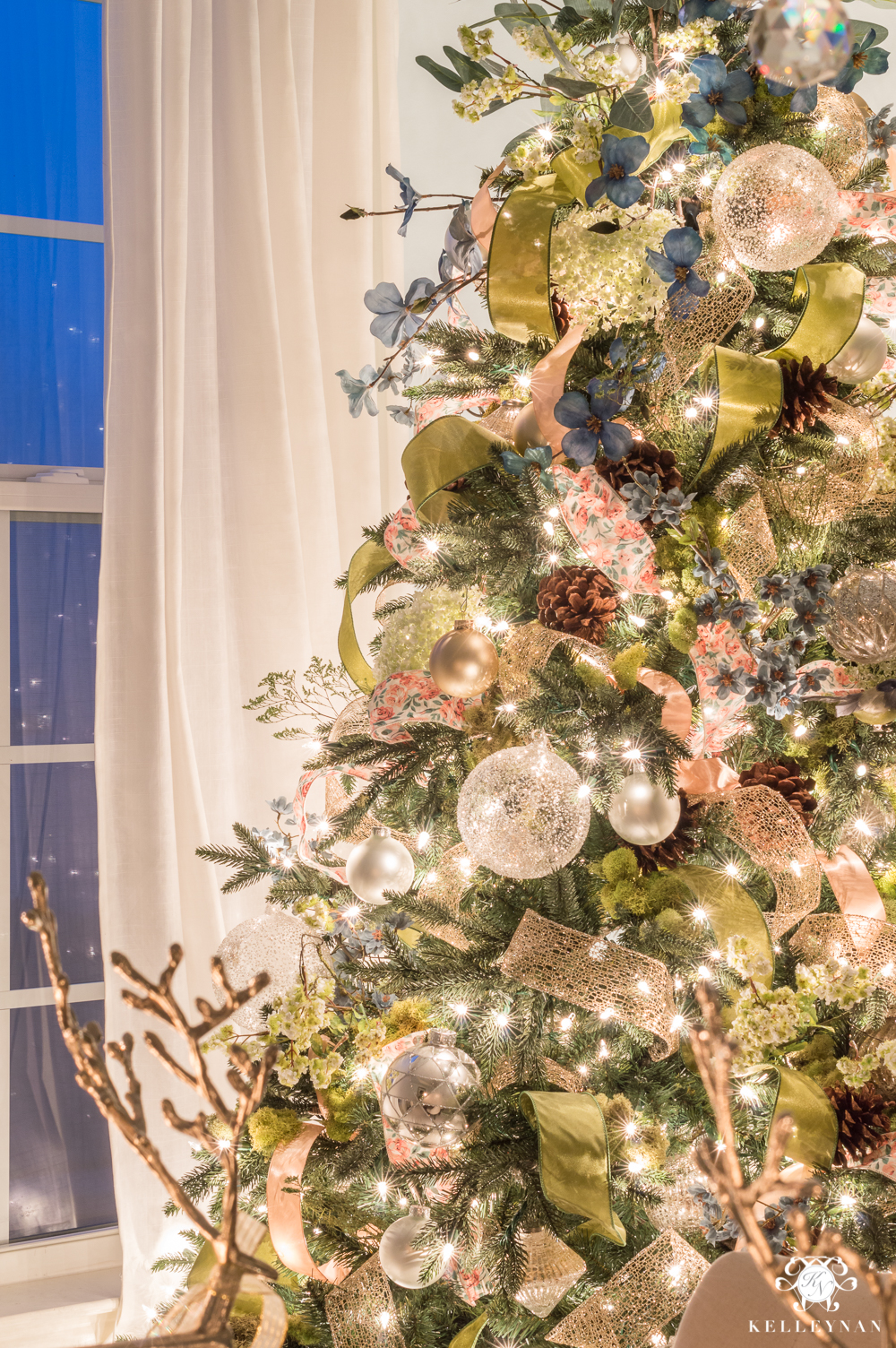 #3 Ribbon Techniques
Putting ribbon on your tree can make your tree appear more full and add fun pops of color. There are several ways you can put the ribbon on, but whichever one you pick it's important to make sure you use a wired ribbon so it holds the shape you want. Usually ribbon that's 3-4 inches wide is perfect for a normal sized tree. Try using different textures of ribbon to add more dimension and shape to your tree as well. Here are a few of our favorite styles for placing ribbon on, don't be afraid to get creative and have fun with it!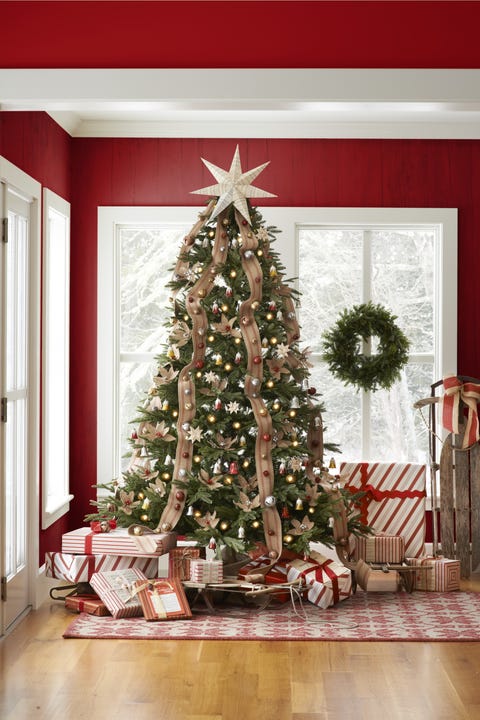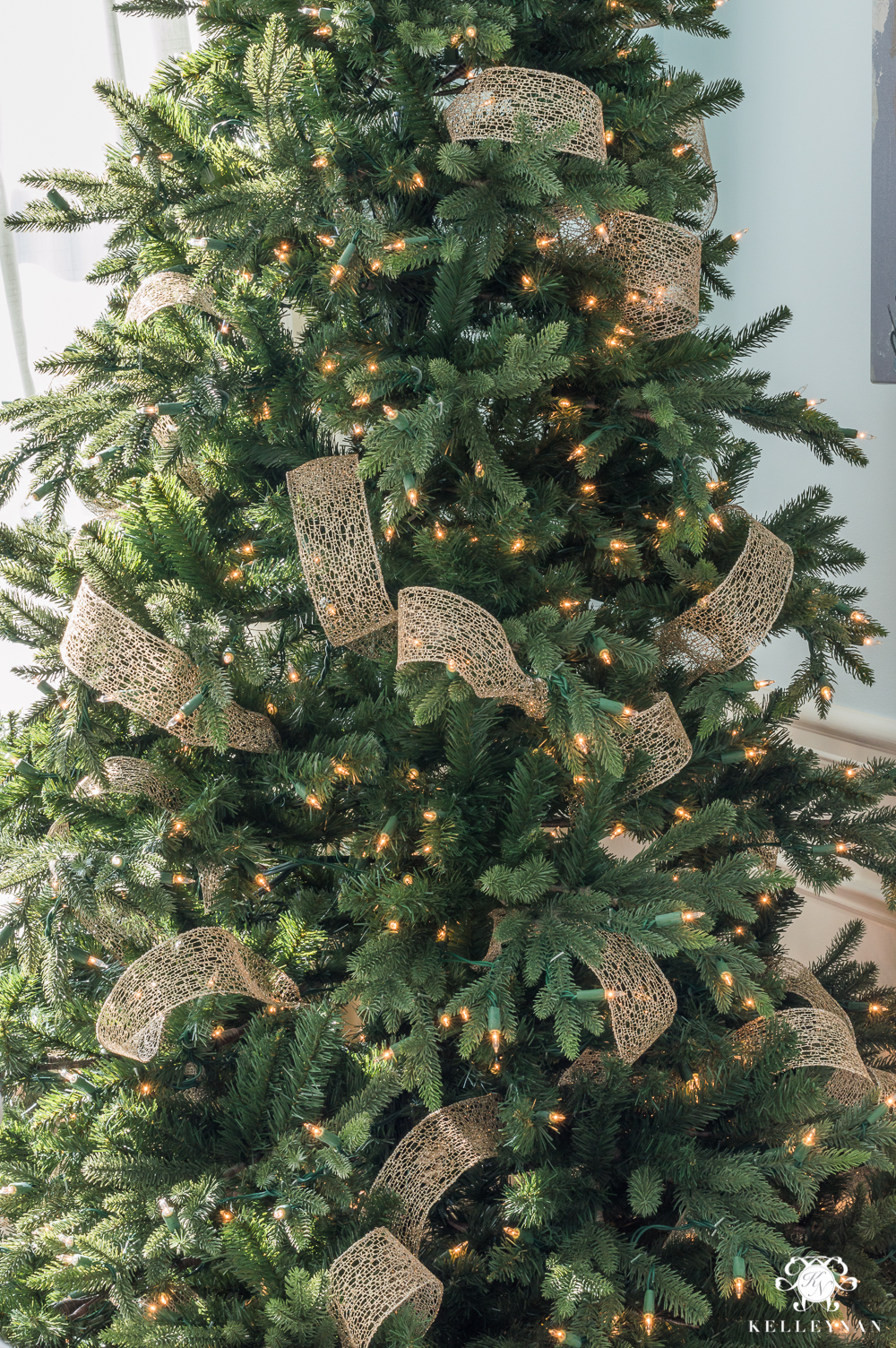 #4 Using Unique Garland
If you still feel like your tree is missing a special touch after lights and/or ribbon, try adding some unique garland around your tree for added fullness or dimension. This could be home made (check out our blog post for DIY decorations here for that) or it could be store bought. If your theme is more natural, try a garland with frosted branches or berries, or if it's more metallic try a garland that has metal beading or gold branching. This is a fun way to bring more textures and creativity into your tree!
#5 Clips and Florals
After we've filled out the tree with lights, ribbon and garland, there could be a few spots that still look a little empty. A beautiful and unique option to fill those remaining spots is to use ornament clips or large florals. This could be poinsettias, small winter arrangements, pine cones, cranberry branches, the options are limitless! This can help bring back some of the natural elements of the tree or it can be a fun way to diversify your tree from the other decorations you have. There are some great examples below!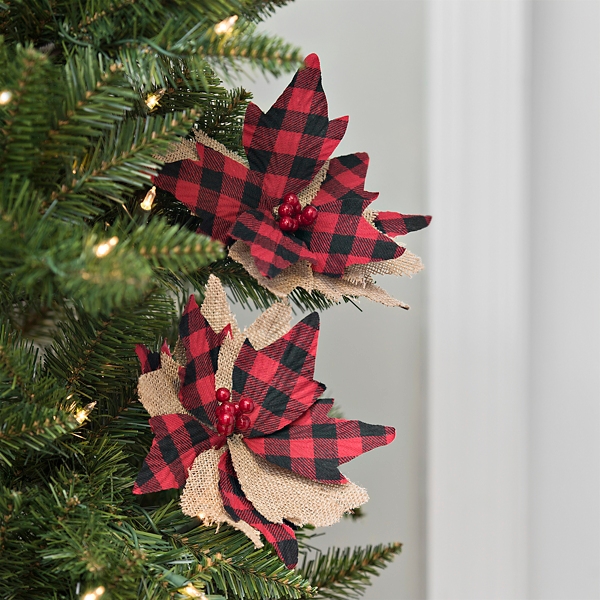 #6 Varying Types of Ornaments
Time for the fun part! Putting ornaments on the tree is a super fun activity for the whole family to do. But between everyone helping and the mass amounts of different ornaments we all have, here's some tips to make your tree more coherent. Make sure your ornaments stay within the color theme you selected. Another idea is to use varying sizes of ornaments to create contrasting shapes around the tree. It's also good to use different textures of ornaments, for example having half of them include glitter while the other half has a satin finish. Keep in mind the textures of your ribbons, garland and florals when choosing the types of ornaments you want to use. Here are some examples that use varying types of ornaments well on a tree!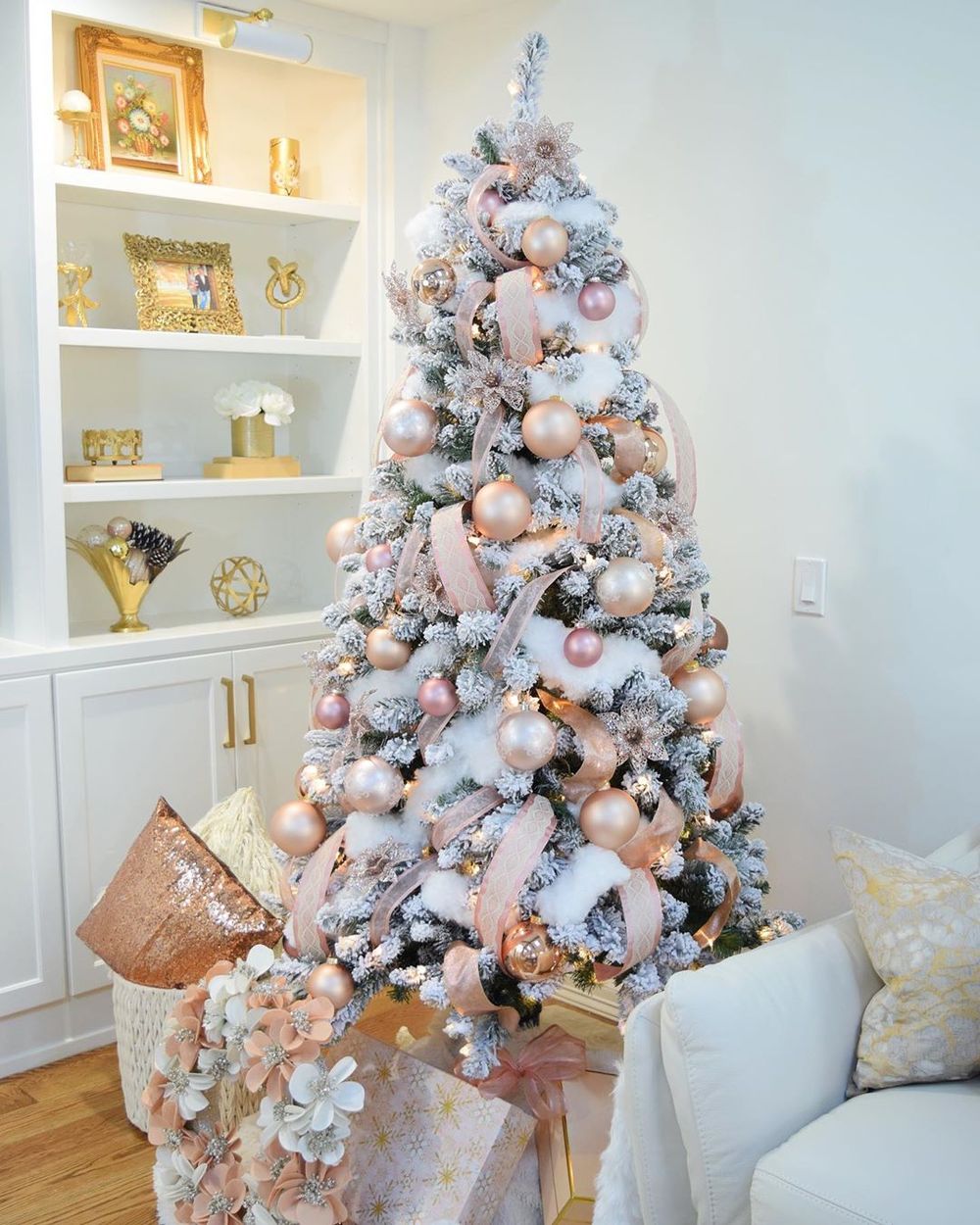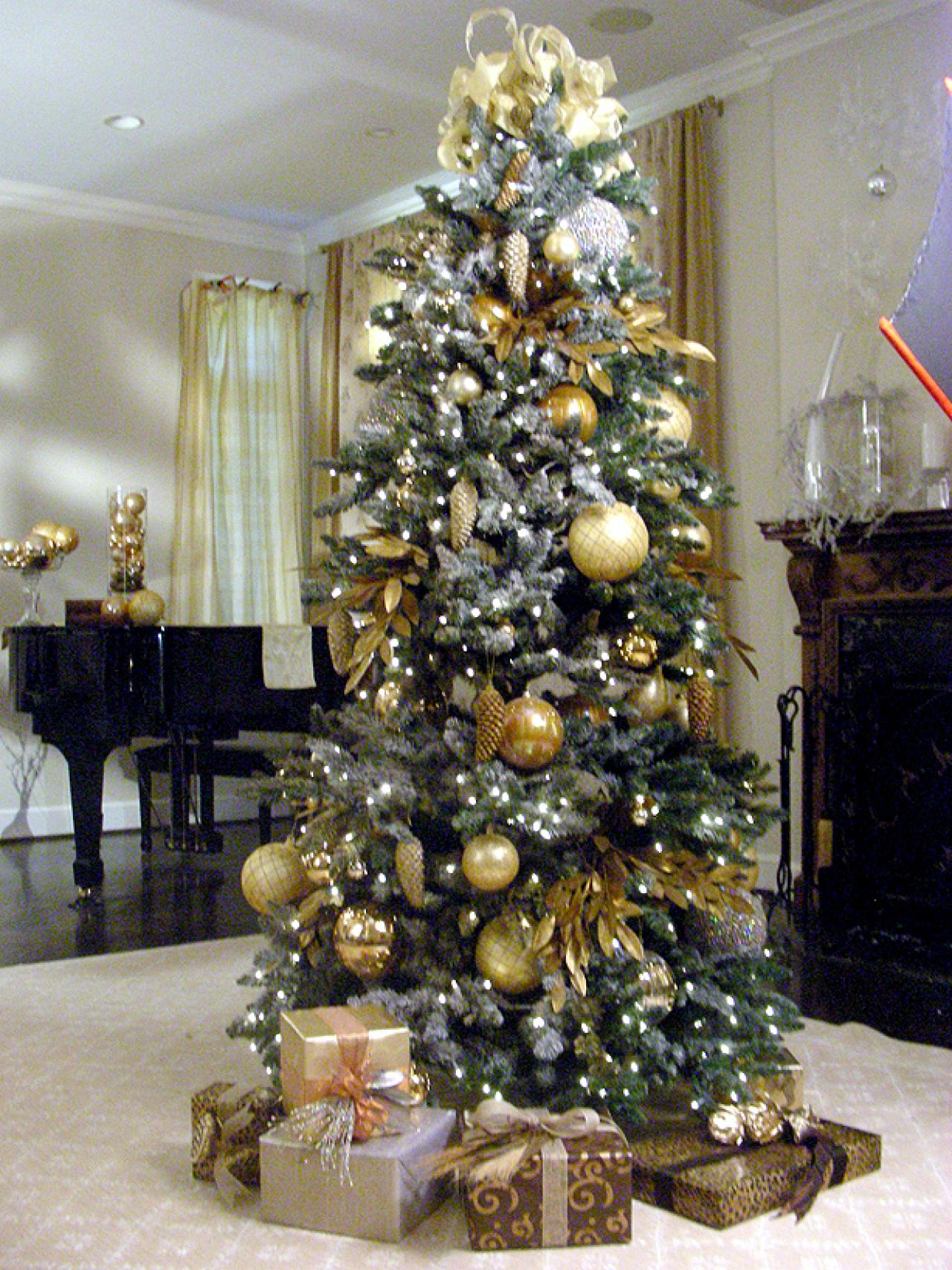 # 7 Different Kinds of Tree Toppers
Tree toppers don't always have to be a star! They can be anything you want them to be, and sometimes adding something like cranberry branches or big bows can add height and change the dimension of your tree. Choose the best topper that matches your theme and it will look amazing! Here are some great examples of alternative types of tree toppers.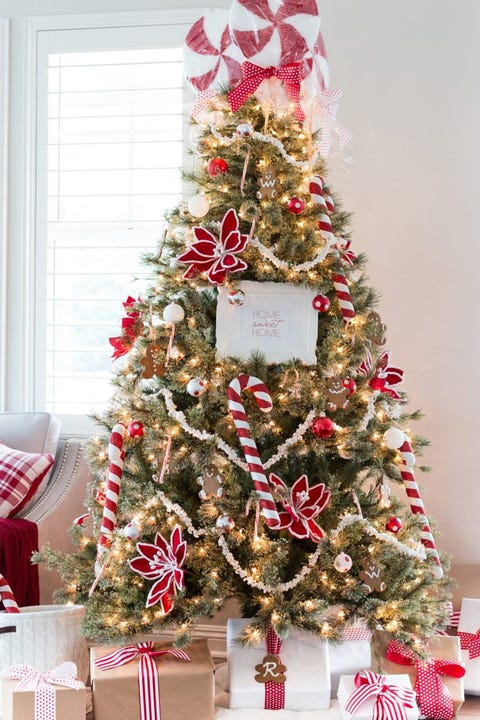 We hope these tips have inspired you to get creative and have fun decorating your tree this year! There are so many more things you can do besides only doing lights and ornaments. Following these tips can help bring your tree to the next level and bring the holiday spirit into your home. Stay tuned for more holiday tips coming!
Still looking for that dream home to fill with your DIY decorations? Don't hesitate to contact us and we'll get you started on you holiday house hunt for the home you've got on your Christmas list!!